Archives by Month - January 2009
It's a new year and time for another new
Home with House
podcast episode. This recent cold winter weather and the fact that I've been feeling a little bit under the weather lately have put me in a chilled mood. So I've been spending a fair number of afternoons cozied up to the fire while looking out the window at the rain, wind and snow. And my latest mix reflects this relaxed temperament.
Episode 14 is deep and soulful, and captures the vibe of the type of deep house I first fell in love with about 10 or 11 years ago. Back when I listened to and played music by Blue 6 and other Naked Music artists. When I was grooving to tracks by Nick Holder, Jon Cutler and others with soulfully deep vocals and bass lines. So It seems fitting that my first podcast of the new year is something that feels both familiar with that old vibe, yet also new and fresh. Something perfect for these chilled cold afternoons. I've also included a little spike of energy during the middle of the mix just to keep things interesting.
Starting with this episode, I've decided to change up the way I do CD covers for my podcasts. I want to continue posting regular blog updates accompanied with my photos, but I want to streamline my podcast images. So I've decided to start branding the podcast better by using the Home with House logo for each podcast's CD cover instead of using my various photos. I will likely spice up the logo a bit with little themes for different episodes, but in general the graphic will be the main logo design. I hope this will save me a bit of time in preparing the podcast, and also provide a more consistent Home with House brand to identify with. It will be nice to easily identify the graphic when playing the podcast in iTunes or your iPod.
That's all for now, happy New Year and enjoy Home with House episode 14 - this one is called "Winter Afternoons".
Winter Afternoons tracklisting:
1. Onda - Hapiness Is Free (Original Mix)
2. Sweetreat - Dreamscape (Original Mix)
3. Racoon feat. Rose Max - Sensacao (Live Element Guitar Mix)
4. Soul Creation feat. Stephanie Cooke - Your Special (Ralf Gum GOGO Music Dub)
5. Danny Howells & Dick Trevor feat. Erire - Dusk Til Dawn (Dub Til Dawn)
6. Mambana - Libre (Axwell Essence Dub)
7. Deep Sensation - Somehow, Somewhere [THere's a Soul in Heaven] (Cleptomaniac's Ghetto Anthem Mix)
8. DJ Dealer feat. Inaya Day - My All (David Harness Thread Mix)
9. Lee Wilson - Life (Tony Loreto & Mario Pagliari Instrumental Mix)
10. Ralf Gum feat. be - Yes, Please! (Original Mix)
11. Hollis P Monroe feat. Christa - This Way (Andy Daniell Remix [Edit])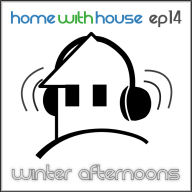 Title:
Home with House ep14 - Winter Afternoons
Vibe:
Deep House
,
Soulful House
,
Vocal House
Date Recorded:
January 2009
Length:
67:43 min
Quality:
192 kbps - 95 Mb
Download:
(Right-click and Save As)
•
CD Cover
•
Tracklist

Subscribe:
subscribe to this podcast

All content ©
Graham Davis
2021 •
Subscribe

Latest Game Creation: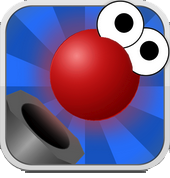 Latest DJ Velvety Mix: